Events
Jul 13, 12:00 pm – Jul 17, 1:00 pm
Aug 14, 8:00 am – 3:00 pm
Link To Our National Anthem
COPC is a not for profit ministry that exists for the soul purpose of serving and supporting our First Responders, Law Enforcement, Fire, Medics, Dispatch - any calling that runs into what everyone else runs from! We serve our men and women with the focus to assist them and while we are doing that our chaplains serve and support the communities of Central Oregon gladly. We walk in the trench with our First Responders.

I am a Veteran and have served my country in a war that some reduced to a conflict.

It seems to me that it becomes real easy for folks to forget the price that is paid when our First Responders and Veterans try and do the right thing and stand in the gap for a member of the community who they don't even know.

I was sent a link to the background info for our National Anthem. I invite you to listen to the story and you won't ever listen to our National Anthem the same again. Pray for our First Responders and our Vets as they deserve this moment of prayer. It's the least we can do today!

Thank You for your Service and Support. First Responders we love you.

Thank You Vets and First Responders for your willingness to make things right and stand in the gap for the community.

Just A Chaplain

Link to our National Anthem: https://www.youtube.com/embed/YaxGNQE5ZLA
2015 Sportsmen's Show
Click on image to view gallery
Contact Us
Central Oregon Police Chaplaincy
325 NE Kearney Ave., Bend, OR 97701
PO Box 1898, Redmond, OR 97756
Notes from Chaplain Jim
I remember the mandate like it was yesterday. I would hear the proclamation from my Mom. In fact she would emphasize that nothing harder than a marshmallow can be thrown. I didn't have any marshmallows!

I watched this past week as First Responders stood in harms way both Law Enforcement and Fire Department personnel stood their ground with bricks and cement chunks being thrown at them boards and materials that were on fire exploding at their feet. Our Fire personnel were dispatched to fight fires that were set by arsons with Law Enforcement protection they fought hard to serve and protect the community.

I am always amazed by the care that our First Responders have for the community. They literally run into what everyone else is running from. They go into harms way on a daily bases. Their responsibilities range from protecting and serving the child who has been sexually molested to a bicyclist that has a bungee cord locked up in their back wheel! They treat and transport while enduring the onslaught of rocks and words being thrown at them.

The month of May is set aside to pay tribute and support our Law Enforcement Members. Fire Fighters identify September. Due to the culture and present conditions COPC Chaplains would challenge all of us to say thank you and show appreciation for the sacrificial work, a service and protection rendered by our men and women in the Law Enforcement and the Fire community.

Don't Throw Rocks!

Pray for our First Responders.

You are appreciated and respected. p.j.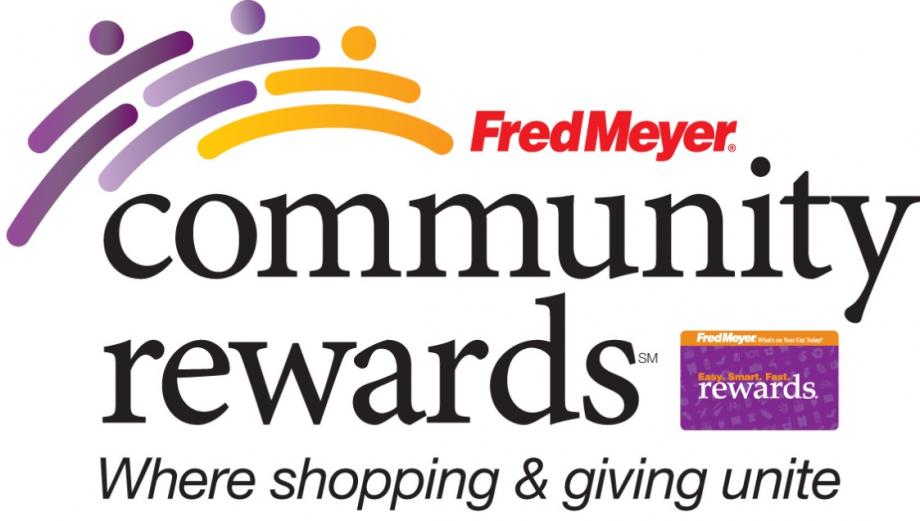 You can help
Central Oregon Police Chaplaincy
earn donations just by shopping with your Fred Meyer Rewards Card! Fred Meyer is donating $2.5 million per year to non-profits in Alaska, Idaho, Oregon and Washington, based on where their customers tell them to give. Here's how the program works:
Sign up for the Community Rewards program by linking your Fred Meyer Rewards Card to Central Oregon Police Chaplaincy at www.fredmeyer.com/communityrewards. You can search for us by our name or by our non-profit number 81244.
Then, every time you shop and use your Rewards Card, you are helping Central Oregon Police Chaplaincy earn a donation!
You still earn your Rewards Points, Fuel Points, and Rebates, just as you do today.
If you do not have a Rewards Card, they are available at the Customer Service desk of any Fred Meyer store.
For more information, please visit www.fredmeyer.com/communityrewards.
Join COPC On Facebook
Posted: May 08
http://www.copchaplain.com/media/dear-officer,-i-see-you.html
copchaplain.com
| | |
| --- | --- |
| | 3 likes |
Posted: May 07
May is the month identified by President Kennedy some time ago to honor and remember the sacrifices of our Law Enforcement Family. In the midst of it all our LE continue to demonstrate their commitment to the community. Our LE family have suffered another loss - please pray for Sergeant Greg Moore - Dear Lord, in our moment of Brokenness comfort us with your influence and mercy - we need You! COEUR D'ALENE, Idaho—The Coeur d'Alene Police Department officer who was shot Tuesday morning died around 6:00 p.m. Sergeant Greg Moore was a 16-year law enforcement veteran, husband and father. LEARN MORE: http://www.krem.com/story/news/local/kootenai-county/2015/05/06/shine-a-light-for-sgt-moore/70904484/ DETAILS: http://www.krem.com/story/news/local/kootenai-county/2015/05/06/sgt-greg-moores-funeral-set-for-saturday/70912816/ "Words cannot adequately express the level of mourning we feel for Sergeant Moore's family," wrote the Coeur d'Alene Police Dept. in their release Tuesday night. "We appreciate all of the kindness our community has shown to our officers, and the thoughtful prayers said for Sergeant Moore. We wish to express our sincerest gratitude to the dedicated, professional, emergency first responders, and medical team and staff at Kootenai Health that cared for Greg in an effort to save him."
krem.com
KOOTENAI COUNTY, Idaho-- Shine a light at your home in memory of Sergeant Greg Moore of Coeur d'Alene. He fatally shot May 5 while on patrol. Friends
| | |
| --- | --- |
| | 23 likes |
Posted: April 26
https://www.facebook.com/shad.sollars/posts/1086979481328934
| | |
| --- | --- |
| | 6 likes |