Oregon Sheriff of the Year
Click here to download the media release
Deschutes County Sheriff's Office
MEDIA RELEASE FOR IMMEDIATE RELEASE: December 11, 2014
Bend, Oregon - December 10, 2014 – Larry Blanton, Sheriff of Deschutes County was awarded "Sheriff of the Year" by his peers at the Oregon State Sheriffs' Association annual awards ceremony held at the Riverhouse. This distinguished award is given to recognize exemplary service to the Oregon State Sheriffs' Association and the contributions a sheriff has made to improve the sheriff's office at local and state levels, and for their involvement in the community.

Oregon State Sheriffs' Association President, Marion County Sheriff Jason Myers, recognized Sheriff Blanton for his leadership and continual involvement in Oregon State Sheriffs' Association business; and, his actions in supporting the role of Sheriff around the state including his personal interest in the development and training of elected sheriffs at the Sheriffs' Association Command College and newly elected sheriffs at the New Sheriffs' Institute. In addition, Sheriff Myers stated that Sheriff Blanton is always willing to share his personnel and resources with both the Oregon State Sheriffs' Association and sheriffs around the state.

Sheriff Myers said on a personal note, Sheriff Blanton is one of the first persons to call and check in if he is aware other sheriffs are dealing with a difficult situation. He is known to lean in on issues and will always do the right thing for the right reasons. He is passionate about the Office of Sheriff, he is a leader and most importantly, many can call him a true friend.

Sheriff Blanton has over thirty years in law enforcement service and currently serves as the 8th sheriff of Deschutes County. The Deschutes County Sheriff's Office is a full service organization providing patrol, criminal investigations, corrections, civil and search and rescue. Special operations include a Marine Patrol, K-9 units, and Forest Patrol.

The Deschutes County Sheriff's Office was founded in 1916. The agency has 174 sworn personnel and 47 non-sworn employees who provide services to over 157,000 residents in the unincorporated areas of Deschutes County.
Deschutes County Sheriff's Office
63333 Highway 20 West
Bend, Oregon 97701
(541) 388-6655
Contact Us
Central Oregon Police Chaplaincy
325 NE Kearney Ave., Bend, OR 97701
PO Box 1898, Redmond, OR 97756
Notes from Chaplain Jim
Greetings
Happy New Year!
First off – THANK YOU FOR YOUR SUPPORT THAT PROVIDES THE OPPORTUNITY FOR MANY OF OUR CHAPLAINS TO SERVE OUR FIRST RESPONDERS – PUBLIC SAFETY PERSONNEL. We are blessed because of your support.

We are thankful as well for some very gifted and committed Chaplains who serve as a team among the First Responders of Central Oregon.

I have been reading several reflections of the previous years accomplishments and activities were full of events from different disciplines left me with an appetite for the next chapter - where are we going? I was asked that several times when on a day off we would all jump in the family vehicle and take a drive, an old fashion activity to do with your family – only my Bride and I knew where we were really going.

I have used the illustration several times over the years that if you don't have a target to shoot at you can hit that every time. When I practice with my bow at twenty and thirty yards I shoot at a target – golf tees! My youngest son tells me, "Dad, shoot small miss small"!
What a challenge to look ahead at a brand new year and put some events out there to shoot at – vacations, time off, books to read, faith discipline, health, relationships, clean up my garage, clean up my emails, schedules – the list begins to become overwhelming if we don't prioritize.

ICISF – International Critical Incident Stress Foundation – has groomed our chaplains and many others with a foundation of health that includes managing these five areas for homeostasis in our lives: Physical, Behavioral, Cognitive, Emotional and Spiritual. This helps me to stay focused on the bigger picture – a new year, my life. I began today to identify a book to read this month, an exercise program that I am continuing along with, a lifestyle plan, accountability with a close friend, and discipline for my faith formation – that's what I am shooting at!

Blessings on you as you strategize to enjoy 2015 – what are you shooting at? Philippians 3:13&14

You Are Appreciated
2014 COPC Golf Tournament Pictures
Click on image to view gallery
Events
Feb 9, 3:00 pm – Feb 12, 12:00 pm
Feb 18, 8:00 am – Feb 20, 6:00 pm
Mar 5, 12:00 pm – Mar 8, 4:00 pm
Mar 13, 5:00 pm – Mar 15, 12:30 pm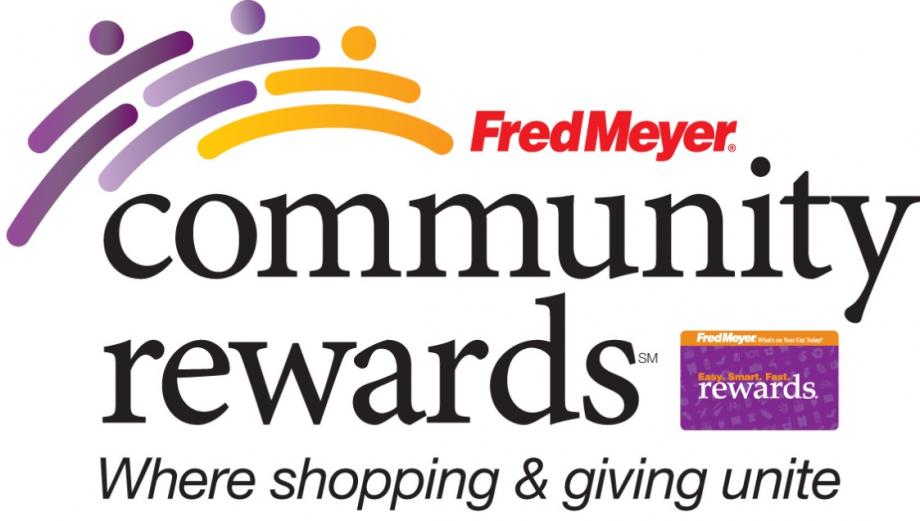 You can help
Central Oregon Police Chaplaincy
earn donations just by shopping with your Fred Meyer Rewards Card! Fred Meyer is donating $2.5 million per year to non-profits in Alaska, Idaho, Oregon and Washington, based on where their customers tell them to give. Here's how the program works:
Sign up for the Community Rewards program by linking your Fred Meyer Rewards Card to Central Oregon Police Chaplaincy at www.fredmeyer.com/communityrewards. You can search for us by our name or by our non-profit number 81244.
Then, every time you shop and use your Rewards Card, you are helping Central Oregon Police Chaplaincy earn a donation!
You still earn your Rewards Points, Fuel Points, and Rebates, just as you do today.
If you do not have a Rewards Card, they are available at the Customer Service desk of any Fred Meyer store.
For more information, please visit www.fredmeyer.com/communityrewards.