Events
Oct 4, 8:00 am – Oct 6, 5:00 pm
Oct 18, 8:00 am – Oct 20, 5:00 pm
Nov 6, 8:00 am – Nov 7, 5:00 pm
Feb 5, 1:00 pm – Feb 8, 1:00 pm
Link To Our National Anthem
COPC is a not for profit ministry that exists for the soul purpose of serving and supporting our First Responders, Law Enforcement, Fire, Medics, Dispatch - any calling that runs into what everyone else runs from! We serve our men and women with the focus to assist them and while we are doing that our chaplains serve and support the communities of Central Oregon gladly. We walk in the trench with our First Responders.

I am a Veteran and have served my country in a war that some reduced to a conflict.

It seems to me that it becomes real easy for folks to forget the price that is paid when our First Responders and Veterans try and do the right thing and stand in the gap for a member of the community who they don't even know.

I was sent a link to the background info for our National Anthem. I invite you to listen to the story and you won't ever listen to our National Anthem the same again. Pray for our First Responders and our Vets as they deserve this moment of prayer. It's the least we can do today!

Thank You for your Service and Support. First Responders we love you.

Thank You Vets and First Responders for your willingness to make things right and stand in the gap for the community.

Just A Chaplain

Link to our National Anthem: https://www.youtube.com/embed/YaxGNQE5ZLA
Notes from Chaplain Jim
What's Happening!
Sometimes when it appears not much is happening perhaps that's when Our Heavenly Father is working hard behind the scenes!
While I was camping with some of our family our oldest was up late one night accomplishing some night photography - it is a challenge to say the least. There are a lot of stars when you are camping at the 4600 foot level. They seem to be all around you. During the day it's like nothing was there at all. In a few of the pics there appeared to be some brilliant colors - investigation revealed that the Northern Lights were captured when a glow was all that could be seen. A closer inspection of the photos revealed some really cool and brilliant colors.
Made me wondered all that might be happening when I feel like nothing is happening. Just because I can't see it doesn't mean it ain't there! It doesn't take too long in a creative creator setting to realize there is a lot going on.
June is that month that ramps up our outdoor activity. It feels good to get outside and enjoy the warmth, colors, clean air and down time. June is a month for Recovery and Renewal. Target some time to make sure that you are out with the family and friends enjoying everything that you can see - somethings that you can't see yet! Eat a SMORE!
Have a safe and active June!
Blessings - pj
2017 Central Oregon Sportsmen's Show
Click on image to view gallery
2016 COPC Golf Tournament
Click on image to view gallery
Contact Us
Central Oregon Police Chaplaincy
325 NE Kearney Ave., Bend, OR 97701
PO Box 1898, Redmond, OR 97756
Join COPC On Facebook
Posted: May 16
Starting yesterday, and continuing through the rest of the week, we honor those who made the ultimate sacrifice in 2016, those who went before them, and those who will follow. In 1962, President John F. Kennedy signed a proclamation which designated May 15 as Peace Officers Memorial Day and the week in which that date falls as Police Week. Today, we were honored to gather in Bend to honor those who paid the ultimate sacrifice.
ktvz.com
Today, men and women from local and state police departments came together to remember those who've died in the line of duty and those who continue to work for our community. 
| | |
| --- | --- |
| | 25 likes |
Posted: May 12
| | |
| --- | --- |
| | 1 comment |
| | |
| --- | --- |
| | 11 likes |
Posted: May 12
Law Enforcement Memorial Event. Plan to join usTuesday, May 16, 2017, 10:00 AM at Heroes Park in Bend. This event memorializes Oregon law enforcement and officers across the country who have lost their lives in the line of duty. It is brought to the community by Deschutes County Sheriff's Office, Bend Police Department, Redmond Police Department, Black Butte Police Department, Sunriver Police Department, Warm Springs, Oregon State Police, FBI, and the District Attorney's Office. The public is invited to attend the event at the Bend Heroes Memorial in Brooks Park (just over the Newport Street Bridge) in Bend. The event will feature guest speakers, honor guard flag presentations, vocalists, a 21- gun salute and Taps.
| | |
| --- | --- |
| | 2 likes |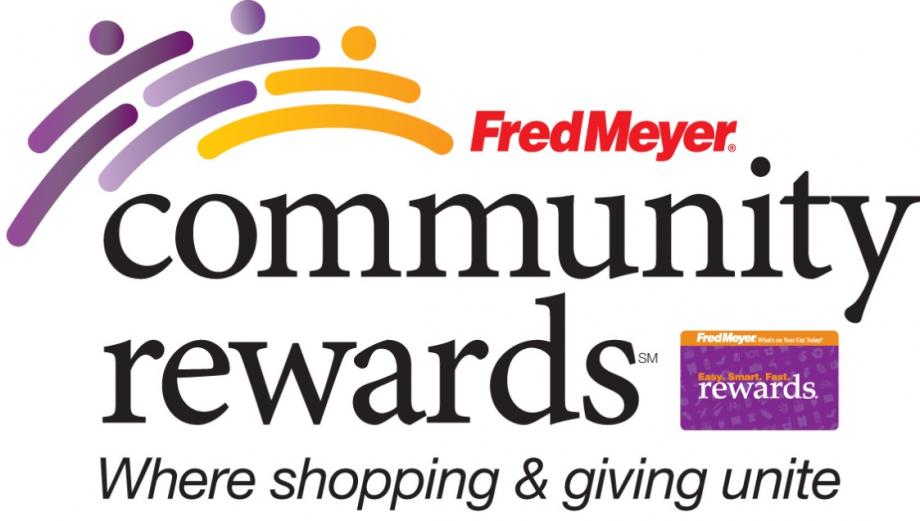 You can help
Central Oregon Public Safety Chaplaincy
earn donations just by shopping with your Fred Meyer Rewards Card! Fred Meyer is donating $2.5 million per year to non-profits in Alaska, Idaho, Oregon and Washington, based on where their customers tell them to give. Here's how the program works:
Sign up for the Community Rewards program by linking your Fred Meyer Rewards Card to Central Oregon Public Safety Chaplaincy at www.fredmeyer.com/communityrewards. You can search for us by our name or by our non-profit number 81244.
Then, every time you shop and use your Rewards Card, you are helping Central Oregon Police Chaplaincy earn a donation!
You still earn your Rewards Points, Fuel Points, and Rebates, just as you do today.
If you do not have a Rewards Card, they are available at the Customer Service desk of any Fred Meyer store.
For more information, please visit www.fredmeyer.com/communityrewards.