Oregon Sheriff of the Year
Click here to download the media release
Deschutes County Sheriff's Office
MEDIA RELEASE FOR IMMEDIATE RELEASE: December 11, 2014
Bend, Oregon - December 10, 2014 – Larry Blanton, Sheriff of Deschutes County was awarded "Sheriff of the Year" by his peers at the Oregon State Sheriffs' Association annual awards ceremony held at the Riverhouse. This distinguished award is given to recognize exemplary service to the Oregon State Sheriffs' Association and the contributions a sheriff has made to improve the sheriff's office at local and state levels, and for their involvement in the community.

Oregon State Sheriffs' Association President, Marion County Sheriff Jason Myers, recognized Sheriff Blanton for his leadership and continual involvement in Oregon State Sheriffs' Association business; and, his actions in supporting the role of Sheriff around the state including his personal interest in the development and training of elected sheriffs at the Sheriffs' Association Command College and newly elected sheriffs at the New Sheriffs' Institute. In addition, Sheriff Myers stated that Sheriff Blanton is always willing to share his personnel and resources with both the Oregon State Sheriffs' Association and sheriffs around the state.

Sheriff Myers said on a personal note, Sheriff Blanton is one of the first persons to call and check in if he is aware other sheriffs are dealing with a difficult situation. He is known to lean in on issues and will always do the right thing for the right reasons. He is passionate about the Office of Sheriff, he is a leader and most importantly, many can call him a true friend.

Sheriff Blanton has over thirty years in law enforcement service and currently serves as the 8th sheriff of Deschutes County. The Deschutes County Sheriff's Office is a full service organization providing patrol, criminal investigations, corrections, civil and search and rescue. Special operations include a Marine Patrol, K-9 units, and Forest Patrol.

The Deschutes County Sheriff's Office was founded in 1916. The agency has 174 sworn personnel and 47 non-sworn employees who provide services to over 157,000 residents in the unincorporated areas of Deschutes County.
Deschutes County Sheriff's Office
63333 Highway 20 West
Bend, Oregon 97701
(541) 388-6655
Buy A Tree Change A Life
Greetings COPC Friends - we have been chosen by the Father's House in Bend to be the recipient of a donation as they raise funds for some of the Missions Project. They have begun a new challenge to Change the lives of Children both Locally and Globally. Father's House has identified myself and COPC as Missionaries to serve in our local First Responders Culture and have been supporting us graciously. They have chosen to have some of the proceeds from the purchasing of Christmas Trees be used to support Central Oregon Police Chaplaincy. The trees will be arriving soon and for a donation for each tree you can help support the Change a Life ministry that is a Global attempt to help with the building of Homes, education, and food through ForHope.us They will be making a donation for COPC as well. This is an awesome opportunity and Cause to make a difference globally and locally. Please consider this event for a beautiful Christmas tree grown in Oregon for your Christmas Celebration. This year we are having a live tree in our home instead of the dead one!!!

Click here to download a copy of the flyer for this fundraiser.
THANKS FOR YOUR SUPPORT - Blessings - jim
Notes from Chaplain Jim
Looking Up!

Greetings! Thanksgiving is upon us! We set an entire month aside to be Thankful!

Just returned from an Honor Flight Mission with my Father-in-Law who is a WWII Veteran serving as a tail gunner on a B-24. I was his Guardian for 4 days I am sure the thought scared him at first! Everywhere we went looking at walls, marble, statues, pillars or buildings they all had one theme - we looked up!

There were so many tributes many of which pulled on your hearts cord to be Thankful, Thankful for men and women who sacrificed their lives so we could live in this wonderful country. Thankful for the freedoms that we have to live - worship - thrive and enjoy life. We saw a lot of Memorials - a created structure that reminds us of an event or someone's life - how they lived - what they did.

The Battle of Iwo Jima, or Operation Detachment, was a major battle in which the United States Armed Forces fought for and captured the island of Iwo Jima from the Japanese Empire. Credit to Wikipedia for the brief description. While I stood there I Looked Up. It is a memorial for all of the Marines who have given their lives in battle since 1945. I stood and thought of guys I had known and played football with in High School.

While I was Looking Up one of our Veterans with the Honor Flight silently said to me - "I was there - when they raised the flag I watched them" That statement resonated in my heart and mind - made it personnel. I thanked him for his service and we both looked up together.

I left Thanking God for the moments to Look Up and realize what an honor it is to be a chaplain and walk alongside an awesome family of First Responders.

Having returned from an awesome sabbatical this last week events ramped up off the chart with - suicide/homecide events - Motor Vehicle Accidents and crashes that involved too many deaths. Our COPC Chaplains walked alongside our First Responders and the Community Serving and Supporting and periodically helping them to Look Up!

This month while we are being Thankful hope you will find a First Responder and a Veteran and tell them Thanks too - then Look Up with an attitude of Thanksgiving - "Be anxious for nothing, but in everything by prayer and supplication with thanksgiving let your requests be made known to God. Philippians 4:6 (NASB)
Thankfully Serving First Responders - COPC Chaplains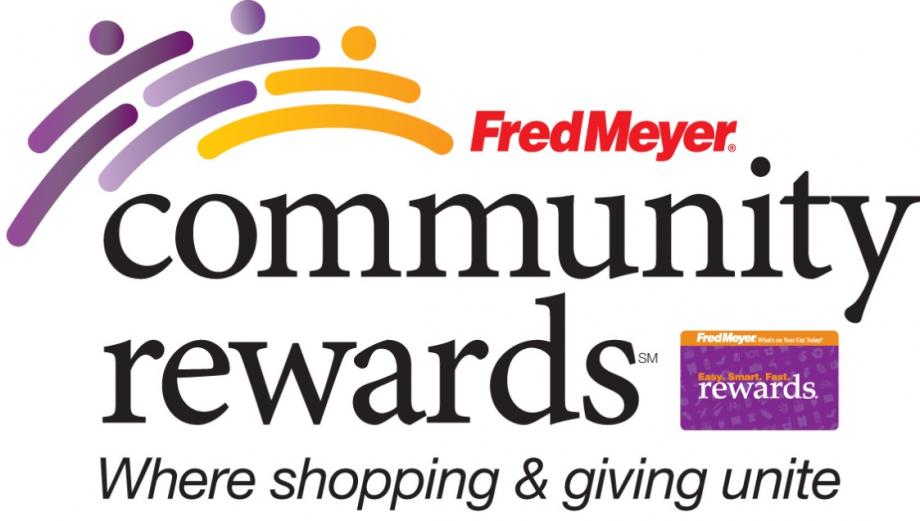 You can help
Central Oregon Police Chaplaincy
earn donations just by shopping with your Fred Meyer Rewards Card! Fred Meyer is donating $2.5 million per year to non-profits in Alaska, Idaho, Oregon and Washington, based on where their customers tell them to give. Here's how the program works:
Sign up for the Community Rewards program by linking your Fred Meyer Rewards Card to Central Oregon Police Chaplaincy at www.fredmeyer.com/communityrewards. You can search for us by our name or by our non-profit number 81244.
Then, every time you shop and use your Rewards Card, you are helping Central Oregon Police Chaplaincy earn a donation!
You still earn your Rewards Points, Fuel Points, and Rebates, just as you do today.
If you do not have a Rewards Card, they are available at the Customer Service desk of any Fred Meyer store.
For more information, please visit www.fredmeyer.com/communityrewards.
2014 COPC Golf Tournament Pictures
Click on image to view gallery
Contact Us
Central Oregon Police Chaplaincy
325 NE Kearney Ave., Bend, OR 97701
PO Box 1898, Redmond, OR 97756