The 2014
COPC Golf Tournament
Friday, August 15th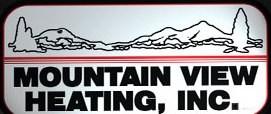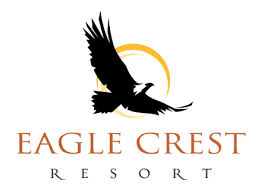 Shotgun start at 9:00 a.m.
Lunch served at 2:00 p.m.
Entry: $125.00 per person
$500.00 per foursome
Includes 18 holes of golf, carts and lunch.

Reserve your spot today – complete and send in the registration form
or visit www.copchaplain.com for more information.
Call Andrea at 541.390.4970 for questions.
Events
Apr 18, 8:30 am – 5:00 pm
May 14, 11:00 am – 12:00 pm
Jul 14, 12:00 pm – Jul 18, 1:00 pm
Aug 15, 8:00 am – 2:00 pm
Notes from Chaplain Jim
Strategy to Overcome

There are so many opportunities to learn about Investments these days and I continue to sense the stress of a lack of Resources. Many will ignore any conversation or reading regarding Investments. Mainly due to the Resource challenges that we all experience. Many of us as well will shun the conversation due to our just trying to get by - survive. A Strategy to Overcome can be exercised and accomplished when we focus on Investing in the Things we control and not in the things that are trying to control us!!! I have been consumed with two large events recently - High School Shooting and 300 acre 20 plus feet of Mudslide that has taken many lives. I have been trying my best to encourage and listen to the hearts of Chaplains and First Responders that are involved in these and many other events to the point that the events are overwhelming them - me too!!! Coping and evolving through these types of events that are out of control and have little that we can change about them mandates that we stay Healthy. I can't control the events but I do have something to say about what I invest in - My Wellness, My Integrity - Professionalism - Physical Conditioning - Mental Health - Emotional Stability - My Faith. This time of the year the Christian Calendar Celebrates the Resurrection of Jesus - The Hebrew Calendar celebrates the Passover. My Faith Foundation as a Christian encourages me to celebrate all that Christ has accomplished for me - God's Investment Strategy! I need to continue to invest in my Faith so that I can be healthy when the events that I cannot control try and consume me. What are you Investing in these days to Overcome the Obstacles of Life?

Pastor Jim
Jim's Easter Message
I was reading through some material lately and discovered that the name for burial places was changed by the early Christians from Necropolis - which means city of corpses to Cemetery which means a Dormitory for Sleepers - That got my attention as I read on to understand the reason for the name change was based on the Fact and the Promise that the early Christians believed that we will be raised from the grave and not stay in the Necropolis forever!!!

The Promise and the Hope comes from the undisputed fact that Jesus was Resurrected following His death on the Cross for our Sin. When the Christian dies it is not a permanent situation. Jesus modeled for us the hope that comes in death becomes the Threshold of Eternal Life comes when we cross into the Promise of a New Life with Christ forever. Not only does He provide salvation through his Death for us but He accomplishes what no one has ever accomplished by the Power of God He Lives on and so will we as we accept the gift that He provides for us - a clean heart and soul. It is a Win Win!

Our Chaplains are brought too often into the dark and depressing onslaught of death and dying. We are often asked, "how do you keep recovering from these difficult situations?" We have the Hope of Christ in our Hearts and that's why we are there to serve and support. We offer His Compassion because of His Passion for us - for all mankind. Easter identifies the Passion and the Promise of God discovered in my Call Identifier John 3:16 - " For God so Loved the World that He gave His only begotten Son that Whosoever would believe in Him would not perish but have everlasting life."

I ALWAYS REST BETTER WHEN I KNOW WHERE I AM GOING! I am partial to an Empty Tomb!!! Works for me.

If you are a First Responder and reading this COPC wants you to know we are honored to serve and support you - we are honored to Model what Christ has accomplished in our lives. We pray your celebration of Easter will be founded on the Promise and the Gift of the Risen Lord.

We Love You - pj
Contact Us
Central Oregon Police Chaplaincy
325 NE Kearney Ave., Bend, OR 97701
PO Box 1898, Redmond, OR 97756
Click here to go to AmazonSmile and Support COPC
Amazon will donate 0.5% of the price of your eligible AmazonSmile purchases to Central Oregon Police Chaplaincy whenever you shop on AmazonSmile.
AmazonSmile is the same Amazon you know. Same products, same prices, same service.
COPC Pictures
Click on image to view gallery
Redmond Friends of K9 Fundraiser
The Redmond Friends of K9 is selling tee shirts as a fundraiser to help raise money. There is a minimum goal of selling 20 shirts that have to be ordered by April 23. RPD K9 Officer Aaron Blackledge has a personal goal to try and get at least 40 or more shirts sold. A portion of each item sold will benefit the Redmond Friends of K9.

Please visit: www.teespring.com/redmondfriendsofk9 to find out more about this fundraiser. If possible please share with anyone that you think might be interested.