Link To Our National Anthem
COPC is a not for profit ministry that exists for the soul purpose of serving and supporting our First Responders, Law Enforcement, Fire, Medics, Dispatch - any calling that runs into what everyone else runs from! We serve our men and women with the focus to assist them and while we are doing that our chaplains serve and support the communities of Central Oregon gladly. We walk in the trench with our First Responders.

I am a Veteran and have served my country in a war that some reduced to a conflict.

It seems to me that it becomes real easy for folks to forget the price that is paid when our First Responders and Veterans try and do the right thing and stand in the gap for a member of the community who they don't even know.

I was sent a link to the background info for our National Anthem. I invite you to listen to the story and you won't ever listen to our National Anthem the same again. Pray for our First Responders and our Vets as they deserve this moment of prayer. It's the least we can do today!

Thank You for your Service and Support. First Responders we love you.

Thank You Vets and First Responders for your willingness to make things right and stand in the gap for the community.

Just A Chaplain

Link to our National Anthem: https://www.youtube.com/embed/YaxGNQE5ZLA
Notes from Chaplain Jim

Greetings – summer is speeding along at a pretty fast past – August would imply that it is coming to an end soon!

Officer Troy Wiles – board member and Bend PD Liaison - and myself just returned from an excellent conference with the International Conference of Police Chaplains in Sacramento, California. It was a great conference packed with classes and sessions with Clarke and Tracie Paris of Pain Behind the Badge, Ellen Kirschman and Sheriff David A. Clarke Jr. of Milwaukie, Wisconsin enlightened us with the present cultural difficulties that Law Enforcement faces. We were all humbled as Sheriff Clarke with many of the guest Instructors reinforced on more than one occasion how much Law Enforcement needs chaplains and how much they appreciate the efforts of trained and effective teams of chaplains.

I made two huge leaps for furthering my relationship with ICPC as they recognized my accomplishments with the Diplomat Credential and the membership voted to have me serve them as their Vice President. This is an evolving position that will eventually have me serve as President Elect, President and Past President each position for two years if I continue to be elected. I am humbled by their voice and faith in me to care for the members of this International Organization of well over 2000 chaplains worldwide.

Central Oregon Police Chaplaincy is well represented and recognized now around the world as a well-trained and effective team of chaplains. I am most honored to work with the awesome chaplain team in Central Oregon caring for our three counties of First Responders. I want to thank many of you for your Prayers and Support to make this a reality. The Best Days are yet to come.
2015 Sportsmen's Show
Click on image to view gallery
Contact Us
Central Oregon Police Chaplaincy
325 NE Kearney Ave., Bend, OR 97701
PO Box 1898, Redmond, OR 97756
Join COPC On Facebook
Posted: December 25
Last nights turn out for our service. A big Thanks to Park and Rec, Starbucks on 27th in Bend, and all the families who could make it! We love you. Merry Christmas!!
| | |
| --- | --- |
| | 1 comment |
| | |
| --- | --- |
| | 14 likes |
Posted: December 01
Greetings and Merry Christmas!! We will be hosting our annual Christmas Eve Service that 60 - 100 First Responders attend to have a Christmas service on Christmas Eve for their families - some of our officers and Fire guys show up in uniform. Santa makes an appearance and we share the message of Christ with a multi denominational group that only cares about the Good News. We provide a gift and some refreshments for those in attendance and sing a pile of songs with a simple guitar. Over the years the Park and Rec Services of Bend provide a beautiful hall that is decorated at no expense. It generally rents for $1000 a day! If you would like to send a gift to help support us that would be awesome - but please pray for this time as we bring our First Responders and their families together. Merry Christmas and thanks for praying for us - we are battling a culture that is really rebelling against God's Love and Grace - Blessings - Chaplain Jim
| | |
| --- | --- |
| | 6 comments |
| | |
| --- | --- |
| | 24 likes |
Posted: November 25
Good morning!!! Drive safe and stay warm today!!!!
| | |
| --- | --- |
| | 25 likes |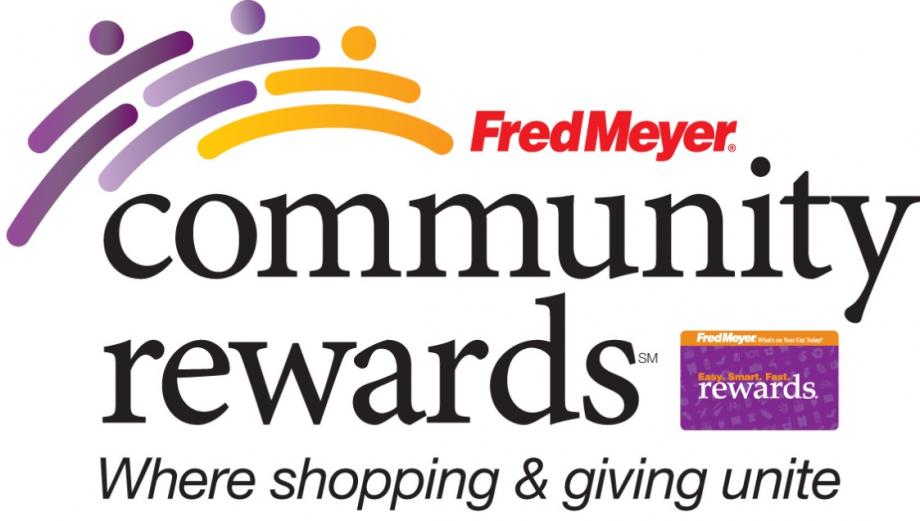 You can help
Central Oregon Police Chaplaincy
earn donations just by shopping with your Fred Meyer Rewards Card! Fred Meyer is donating $2.5 million per year to non-profits in Alaska, Idaho, Oregon and Washington, based on where their customers tell them to give. Here's how the program works:
Sign up for the Community Rewards program by linking your Fred Meyer Rewards Card to Central Oregon Police Chaplaincy at www.fredmeyer.com/communityrewards. You can search for us by our name or by our non-profit number 81244.
Then, every time you shop and use your Rewards Card, you are helping Central Oregon Police Chaplaincy earn a donation!
You still earn your Rewards Points, Fuel Points, and Rebates, just as you do today.
If you do not have a Rewards Card, they are available at the Customer Service desk of any Fred Meyer store.
For more information, please visit www.fredmeyer.com/communityrewards.